kb: bug
Plesk for Linux
ABT: Group A
Symptoms
The server performance is low during a backup process

pmm-ras process produces a high CPU load:
Cause
The backup process intensively uses a disk subsystem which might result in a high load on servers. There is a request to optimize and improve the backup process in the future: #PPPM-6758
Resolution
Since Plesk Obsidian 18.0.26 there is a possibility to set priority for backup processes. Go to Tools & Settings > Backup Manager (under "Tools & Resources"), click "Settings" and look for the "Run scheduled backup processes with low priority" and "Run all backup processes with low priority" options.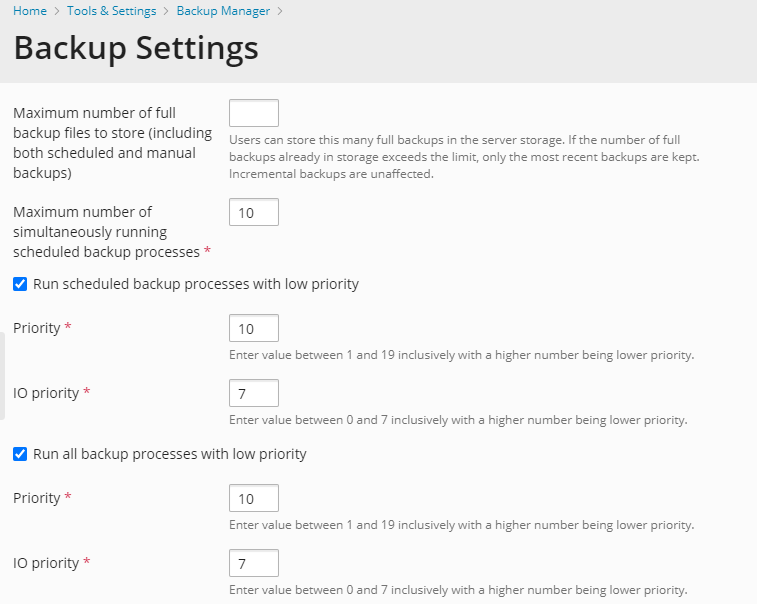 Note: Use faster hard disk, SSD-disk or RAID-massive, or arrange subscriptions between several hardware nodes.