Plesk for Windows
Plesk for Linux
kb: auxiliary
Applicable to:
Plesk for Linux
Plesk for Windows
Question
How to update Plesk Obsidian to the latest build?
How do I update Plesk to the latest version?
How do I start Plesk updates manually?
Answer
Note: During the update operation:
    - Plesk may not be accessible for several minutes
    - Websites will stay online
2. Go to Tools & Settings and click Updates.
Note: The Plesk Installer uses port 8447. If this port is filtered by a firewall and cannot be opened for some reason, refer to the command-line instructions below.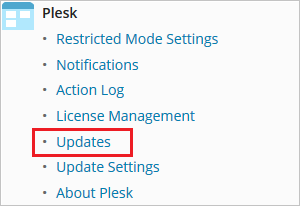 3. On the Updates page, click Install or Update Product:


4. Press Continue on the Install or Update Product in order to intiate the update procedure.


5. When the update process has finished, you will see a screen that is similar to the following: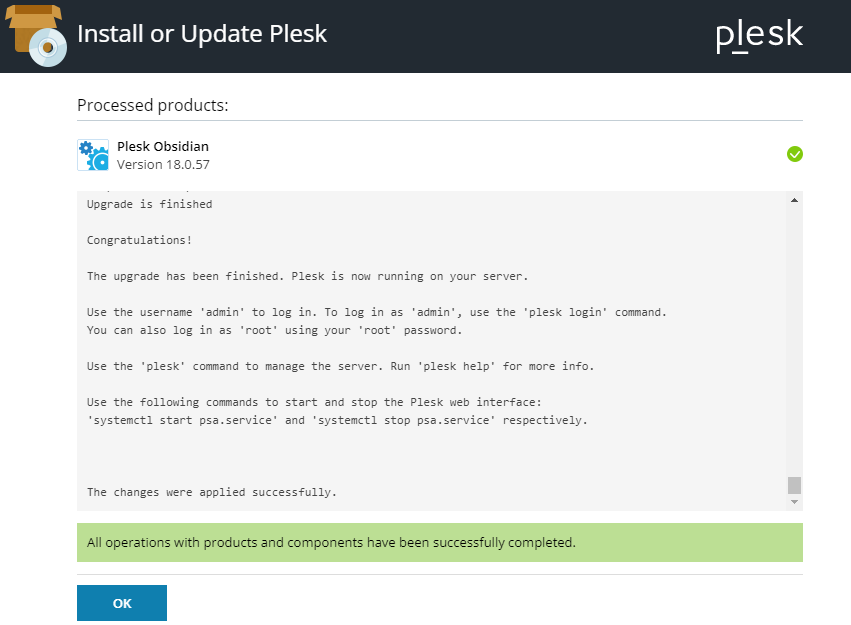 Updating Plesk Obsidian via a command-line interface
Additional information
Plesk Updates | Plesk Obsidian documentation