Question
Dropbox changes its authentication methods, thus long-lived tokens are going to be deprecated and short-lived tokens will be used instead.
Users, who already use Dropbox Backups, will see the following info message in Tools & Settings > Backup Manager:
PLESK_ERROR: From September 30, 2021, backing up to Dropbox becomes unavailable because Dropbox changes its authorization method. To keep your data backed up to Dropbox after September, click "Log out" and then configure the Dropbox storage again. We recommend that you do that before the end of September.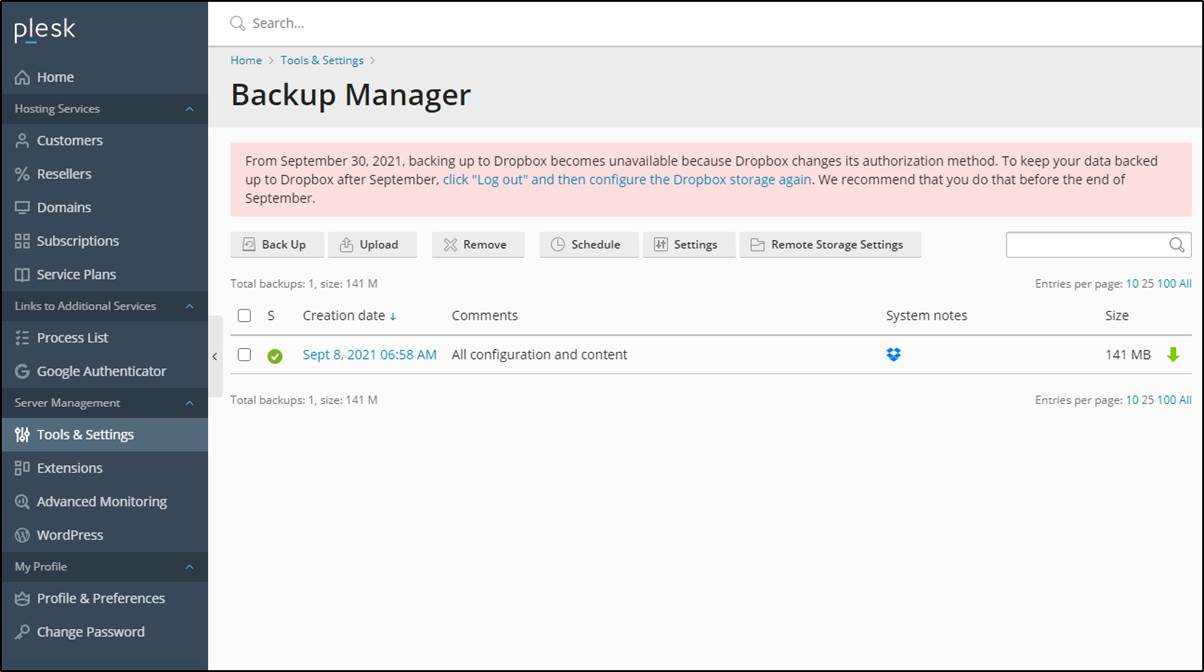 How to switch to the new tokens scheme after Dropbox Backup update?
Answer
In order to move to a new scheme, required to re-authenticate in Dropbox:
Click on the link in the info message above or go to

 

Backup Manager > Remote Storage Settings > Dropbox Backup.
Click on

 

[Log Out].
Click on

 

Dropbox Backup.

Confirm sending data to Dropbox.

Press

 

Apply

 

to finish the configuration.
NOTE: Old backups will not be affected.